A Vital Sign for Doctor's Orders: Exercise Summary
Doctors provide the prescription based on the regular medical check-up. Imagine providing the activity data for them to evaluate the treatment that will become a central component of every medical visit.
The health association is also promoting that regular exercise can save money. It is clear that patients who engage in an active and fit way of life, live longer, healthier, and better lives. It's true, exercise can actually lower your medical bills.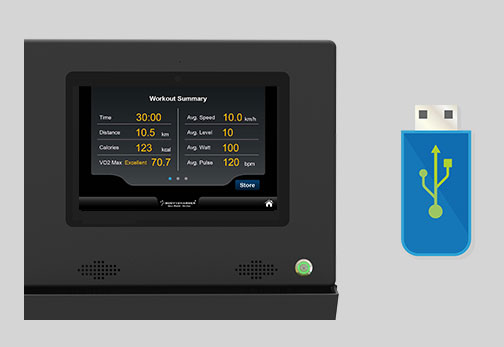 "The vision of Exercise is Medicine® (EIM), a global health initiative managed by the American College of Sports Medicine (ACSM)." 
Take advantage of Body Charger Smart Console to see your progress over time and share your data with your physician or health consultant. All-In-One Flat Panel PC: 10.1″ Color Touchscreen, Android Operating System, Ethernet, USB, Video/ Audio Out, and Built-In Speakers. You can export the workout data to an usb device for weekly, monthly, or yearly comparison review.
For more Body Charger Fitness cardiovascular equipment with Smart Console product information, please visit
✓ Active Series  https://bodychargerfitness.com/portfolio-item/active-series-products-list/
✓ Premium Series https://bodychargerfitness.com/portfolio-item/premium-series-product-list/