Is Exercising at Home Much Effective?
According the report 1,000 U.S. adults who exercise regularly they have embraced the 'new normal' of fitness since the start of the COVID-19 pandemic. They already feel comfortable working out in their living rooms.
What is your desired outcome of exercising?
It's important to define what we mean by 'effective' in order to understand our goals.
Mood boosting
Maintaining weight
Working towards fat loss
Gain muscle mass
Stretch muscles
Recover from injury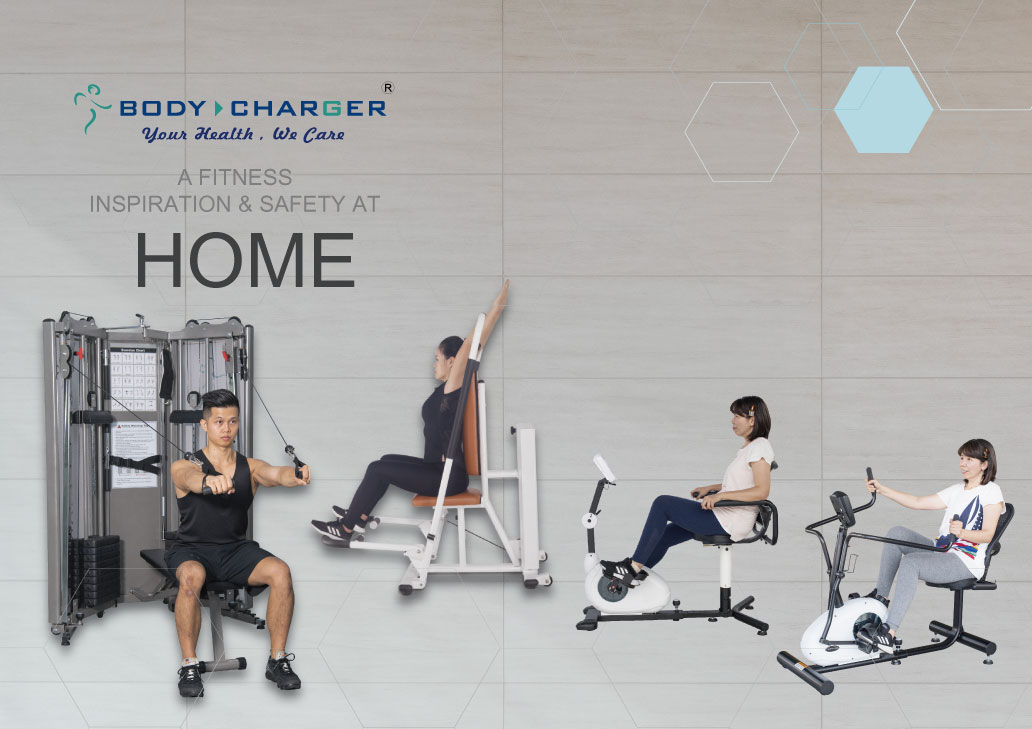 There's no secret when it comes to be "effective": you need to move!  No matter where you're exercising, the most effective workout plan is the one you'll actually perform every week, every day
You may not realize it, but even at home, you can do lots of exercises that will help you burn calories faster.
 * Cardio Exercises to Do at Home *
Elliptical Trainer or Exercise Bike: to build cardiovascular endurance.
 * Muscle Training Exercise *
Strength Training : helps build muscle strength and tone, bone density.
Stretch and Flexibility: keeps the muscles flexible, strong, and healthy, and we need that flexibility to maintain a range of motion in the joints.
Just keep it regular and you can see the result!
****************************************************************************************
For more information as Body Charger Home Series please refer to
https://drive.google.com/drive/folders/156XFfX8hyeWFwcYGLNsM_lMdwF5n12zF?usp=sharing