Empower Employees to Navigate New Routines
As we enter the next phase of COVID-19, the company like yours are thinking the complexities of what it means to return to work.
No matter your plan for workplace readiness, employees will look for guarantee that their health and safety is a priority, and that owner have well-preparation in workplace to support them.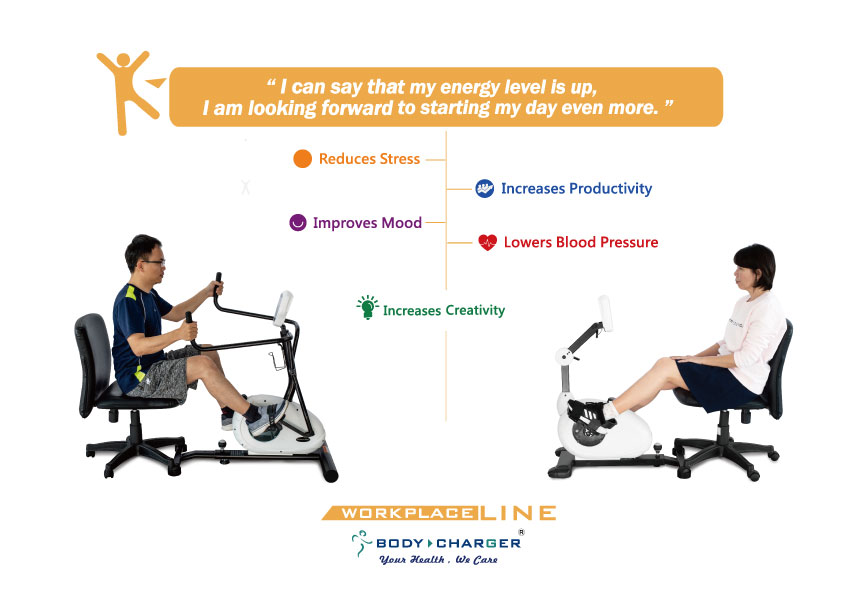 Help employees start new routines with Body Charger Workplace Line Equipment Stay for Active and Ready for Work. With this solution, employees whether you work in the office or at home, Body Charger Workplace Line Equipment supports a healthy lifestyle, stand up from your desk with hours spent moving.
For more information as Body Charger Workplace Line please refer to https://drive.google.com/file/d/1KY74FtBuBemlFI7d0akNbdUwY8pg602A/view?usp=sharing