A person may be preparing for, or recovering from, surgery, and needs pre and post-operative therapy and rehabilitation if they may be dealing with a debilitating disease or disability.
Rehabilitation in the Home enables patients to continue the rehabilitation and recovery phase within the comfort and security of their own home.
In some circumstance, the burden of traveling to and from a therapy facility or hospital can be too much to handle. This is why in-home rehabilitation is becoming a popular choice for those that need it most. Advantages of in-home rehabilitation include:
no travel time required.
family member formed a unique type of support.
in-home treatments were more intensive and focused
nospending your energy gettingup/down stairs in/out the car, just save their energy for a better performance.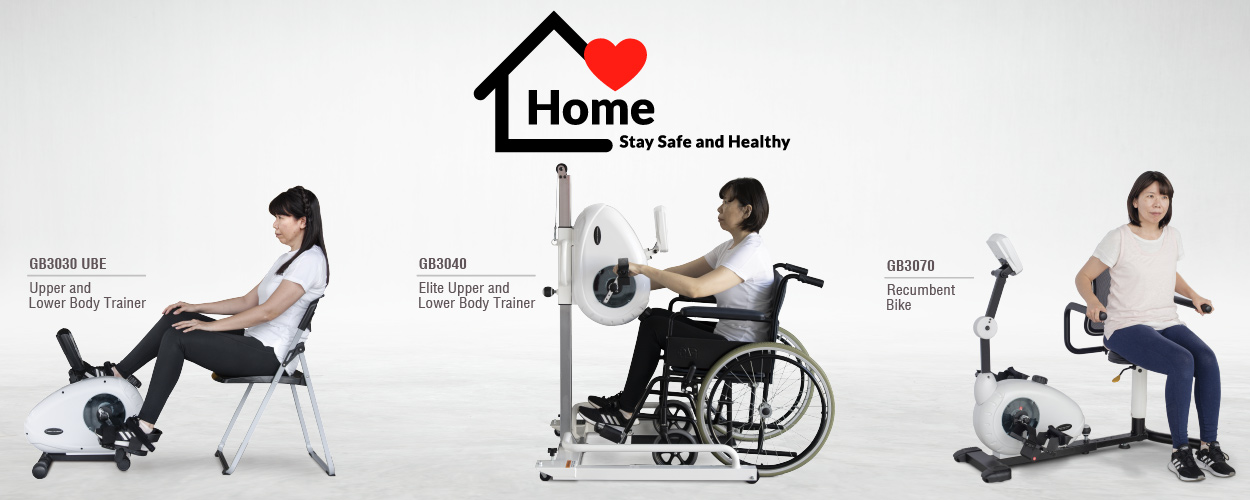 Regular therapy sessions are provided in your home at times convenient to you. The professional rehabilitation device can work with you to achieve rehabilitation goals.
The goal of Body Charger is to accelerate healing and improve quality of life.
Explore the Body Charger Home-use Rehabilitation product information.
√GB3030 Upper and Lower Body Trainer
https://reurl.cc/Y9b2oD
√GB3040 Elite Upper and Lower Body Trainer
https://reurl.cc/pW2zba
√GB3070 M Recumbent Bike
ttps://reurl.cc/6ERVgk